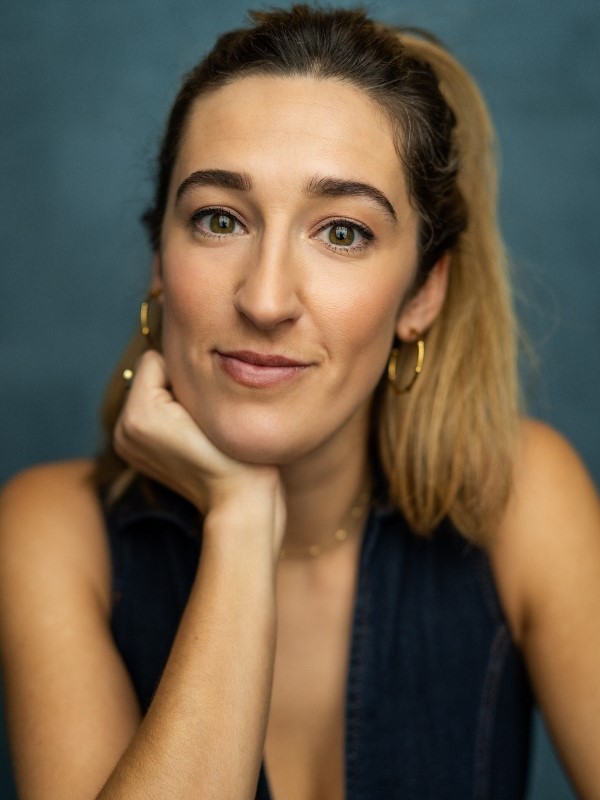 Leah is a Welsh-speaking actor and presenter from North Wales. She studied Theatre & Performance at Goldsmiths College and trained with the NYT Rep Company.
Leah finished touring the premiere of the Welsh version of FLEABAG with Theatre Clwyd in September, in what was a successful run of the hit one-woman show by PHEOBE WALLER-BRIDGE.
Leah is one of the main presenters on 'Stwnsh Sadwrn', a live studio-based Saturday morning children's programme for S4C with various VT inserts.
She is also a verbatim practitioner and was part of the creative team for the critically acclaimed theatre show OUR GENERATION in 2022 written by Alecky Blythe ("Top 10 Theatre Shows of 2022" The Guardian). Leah was one of the collectors on this project, following the lives of two young people from Anglesey for six years. She also stepped in to play 'Mia' at the very last minute in what was her debut at the National Theatre.
Leah played Puck in a bilingual version of A MIDSUMMER NIGHT'S DREAM at The Sherman Theatre in 2022 which received a five-star review by The Stage and included a special mention for the actress; "Leah Gaffey's unflinchingly likeable Puck provides the mischief and errors that plunge the characters into a world of ridiculousness." The show was also listed as one of the top 50 shows for The Stage in 2022.
Theatre work includes; Fleabag (Theatre Clwyd), A Midsummer Night's Dream (Sherman Theatre); Our Generation (National Theatre); Llyfr Glas Nebo (Fran Wen); Little Red Riding Hood (title role)(Sherman Theatre); Jekyll & Hyde, Mrs Dalloway, Othello and The Fall (Ambassador's Theatre); Mood Kill and Known (Snippet Theatre Company); Mrs Reynolds A'r Cena Bach (Theatr Genedlaethol Cymru).
TV includes; Mabinogi-Ogi a Mwy, BBC Bitesize, Stwnsh Sadwrn, Potsh, Ddoe Am Ddeg, and Talcen Caled.
Film includes; Gwenhwyfar (title role) (Mabinogi-ogi)
Audio includes; The End of The Line.