Regan Talent Group has a 20 year track record of cultivating lucrative and creatively fulfilling careers for our established talent, whilst working closely with new emerging talent.
We represent Actors, Presenters, Writers, Directors, Producers and Content Creators. We create and source work in Television , Film, Theatre, Radio and Commercials.
We are a fully integrated management, development and production company. We are passionate, focused and disciplined in producing film, television and radio.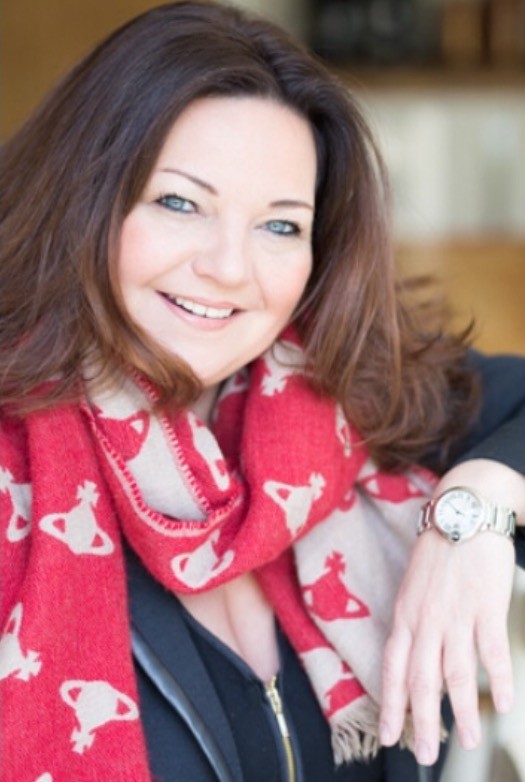 Leigh-Ann trained At Mountview Theatre School and upon graduating as a performer went into the Westend in productions such a Les Miserables and Fame.
After a successful acting career and whilst still performing in the Westend, she set up Regan Management.
20 years on, Regan Talent Group is still Leigh-Ann's first passion…..alongside her three children, partner, two step children, four dogs, two cats and 12 chickens!
Her love of all things showbiz and her talent for spotting the next generation of actors is obvious and contagious.
Leigh-Ann also runs LARCA Casting Company and has done so for the last 16 years.
She was the Casting Director at Clwyd Theatr Cymru under Terry Hands for 10 years , with over 50 productions under her belt, from Shakespeare, Chekhov, Sondheim, Ayckbourn to Ed Thomas.
Leigh-ann has cast many programs for television, including The Bastard Executioner, 21 episodes for FOX TV, directed by Paris Barclay (Glee) and Kurt Sutter (Sons of Anarchy). Caerdydd, 5 series
Y Pris, 21 episodes
Pen Talar –  all directed by Ed Thomas at Fiction Factory.
Films include, Say my Name, starring Peter Davidson and Lisa Brenner.
Under Milkwood, starring Rhys Ifans and Charlotte Church,
Tin Town
Y Syrcas,  all directed by Kevin Allen.
She Executed Produced and cast Time and Again, starring Sian Philips.  It went on to win, Best Film at 12 film festivals world-wide, (showed at 47) and shown on BBC Wales in 2019.
Leigh-ann is currently casting Fulfilment for BBC3/BBC Wales.  Director Joseph Bullman, The Left Behind,  Bafta winner 2020.
Leigh-Ann has been awarded Ffilm Cymru/BFI Horizon Producer and is developing and producing alongside an amazing loyal and talented team at Regan Talent Group.
Bring on 2021 where we have our first full length feature film in production.
Leigh-Ann would like to especially thank Debi Maclean who has been her work wife for nearly 20 years! She also wants to thank her mum and dad for all their love and support over the years.
Yn ol ym mhell yn y 70'au/80'au, roeddwn i'n ddigon lwcus i gael mynd i weld y pantomeim Cymraeg yn Theatr Clwyd bob blwyddyn – dyma lle ddechreuodd fy niddordeb mewn drama.  Fe ymunais â'r Clwb Ieuenctid Theatr Clwyd am dair mlynedd ac ar ol gorffen fy lefel 'A',  es i astudio Drama yng Ngholeg Brenhinol Cerdd a Drama Cymru.
Ar ol dychwelyd i fyw yng Nghaerdydd, wedi cyfnod o fod yn Llundain, fe gwrddais i â Leigh-ann a dechrau gweithio i'r asiantaeth.
Roedd hynny'n ol yn 2003…..'dwi'n dal yma ac wrth fy modd! x
It all began back in the 70's/80's when I used to be taken to see Theatre Clwyd's Welsh language pantomime each year…..
I joined the Clwyd Youth Theatre for three years and after my 'A' levels, went to study Drama at the Royal Welsh College of Music and Drama.
After returning to live in Cardiff after a stint living (it up) in London town, I met with Leigh-Ann and started working at Regan Management.
The rest, as they say is history!
A proud welsh speaking Valleys Girl I started my career studying a BA in Drama at The University of Wales in Cardiff. After finishing my degree I decided to explore the industry from behind the camera by working as production crew in Film & TV. I also had a stint of working in the Politics department at the BBC (yes, even I'm shocked that happened!). A chance encounter with Leigh-Ann turned in to a (so far) 6-year career within Regan Talent Group. I love how close we are as a company and we really love to get to know our clients to offer them the best possible representation.
On a personal note, I love the thought of owning a jet ski and being cooler than what I actually am. I look forward to the day I can change this bio to say 'I now own a jet ski'.
Geraint has worked in the media for 15 years, since leaving LIPA in 2006. He has won 2 Arqiva 'Best Breakfast' Awards (2014 and 2016) from his days as a host on Capital Breakfast. He also won a BAFTA Cymru for a Documentary on Alcoholism in 2014. He's constantly trying to get the office engaged and enthused about sport but sadly is failing miserably.
Oliver has been annoying his parents since a young child. After dragging them to several West End shows throughout his childhood, he earned a Degree in Musical Theatre from Bird College, and went on to gain a Masters at the Royal Academy of Music. In 2019, he shelved his West End dreams, joined Regan Management and now loves helping clients achieve theirs. He now also enjoys annoying his workmates – giving his parents a well-rested break.
Emily has a degree in Business and Finance and is also a qualified ICB Bookkeeper. She started working for Regan in December 2015 and is responsible for the day to day financial operation of the company and most importantly pays the actors so is very important indeed. Be nice to her.
Gareth graduated with a 1st class degree in Acting from Rose Bruford College in 2006. To accompany his Acting work, Gareth trained in Digital Production and has taken charge of all digital aspects of Regan Talent Group.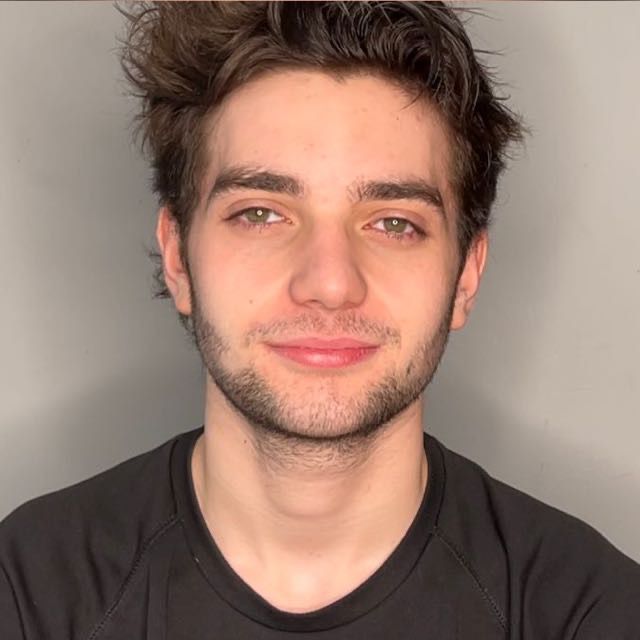 Skye is a Casting Assistant and Agent's Assistant at Regan Talent Group. Training at Arts Educational, Skye has a background in theatre and an working knowledge of the entertainment industry. His hobbies include going to the theatre, watching movies and playing football.