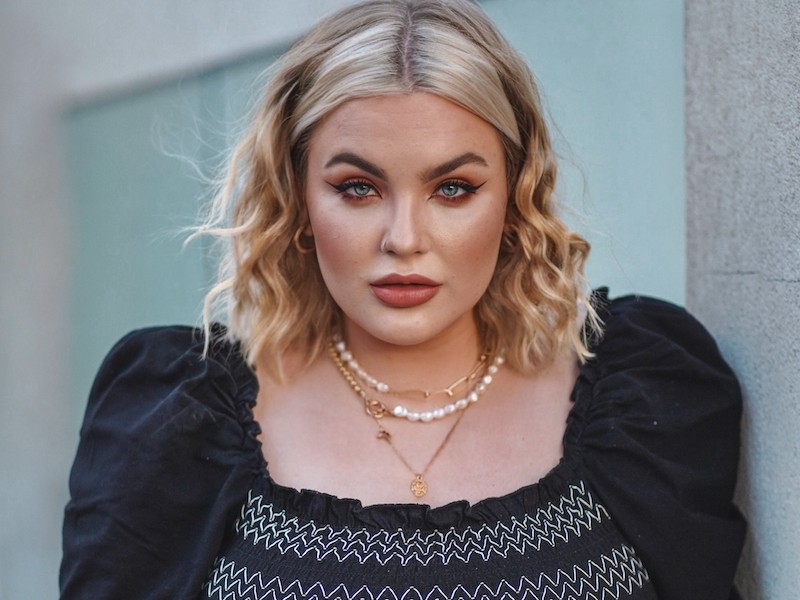 Mared Parry is a bilingual presenter and journalist, hailing from Ffestiniog in rural north Wales and now based in east London.
The 26-year-old knew that the small town life wasn't for her from a very young age, and had her first taste of being on screen aged only five.
Mared faced major medical problems throughout her childhood and young adulthood (she was born without a hip socket and with severe double-curve scoliosis) – which led to her being home-schooled and wheelchair-bound for months at a time. Mared's parents were convinced the endless major surgeries would result in a delayed or impacted education, but she was top of her class throughout primary and secondary school.
If anything, what should've been setbacks ended up pushing the presenter to try even harder, and she was determined to work in the media.
Numerous TV shows on S4C followed, as Mared was cast for makeover shows, entertainment programmes for children and even a reality competition show all before the age of 15.
While studying at Cardiff University, Mared was approached by BBC Wales and S4C to create content for their comedy verticals, BBC Sesh and Hansh. She did this alongside her degree, writing original scripts as well as fronting her own comedy series, Diwrnod Y Dydd.
As well as her degree and various presenting commitments, Mared was the editor in chief of the Tab Cardiff, the president of the Journalism Society, the president of the Disabilities committee, the Welsh Language executive of the university radio station Xpress Radio, and worked three part-time jobs.
After graduating in 2018 with a first class degree in journalism, Mared moved straight to London and worked as a digital journalist for The Sun Online. Positions at Heart Radio and OK! Magazine followed where she interviewed stars such as Michelle Keegan, Matthew Morrison, Shane Ward and every reality TV star imaginable.
Red carpet reporting, press junkets, celebrity events, and awards became a standard part of the job, building Mared's confidence on-screen and with high profile celebrities. She has brushed shoulders with the likes of Stormzy, Simon Cowell, Harry Styles, The Jonas Brothers, Taylor Swift, Lil Nas X, Ed Sheeran, Lizzo, The Pussycat Dolls and much more.
Mared co-hosted BBC Sounds' first Welsh-language podcast, Fy Nhro Cyntaf, and also worked with the BBC Wales team to put out informative video content about having recently diagnosed ADHD, and her spinal condition, Scoliosis.
Since 2018, Mared has been working with the NSPCC and heavily campaigned for the Online Harms Bill as part of the charity's Wild West Web movement. They succeeded and the bill was passed in March 2022. She also started the #BringBackTheNightTube Campaign in September 2021, which resulted in London's Mayor Sadiq Khan restarting the services acknowledging her work across national news.
In February 2022, Mared presented her own dating show for S4C's Hansh, called Tisho Fforc? The comedic dating show, which aired throughout March, saw two singletons go on a blind date with just their heads on show. It has since been renewed for a second series with double the amount of episodes.
After a stint as the Content Editor for The Independent, Mared has now gone freelance and has big hopes to dominate the presenting world. Her inspirations are the likes of Anna Richardson, Fearne Cotton, Stacey Dooley, Maya Jama and the late Caroline Flack.
Her expert knowledge of the showbiz industry paired with her love of dating shows and understanding of deeper themes and topics means she's willing to sink her teeth into anything that stands out and has a bit of an edge to it.