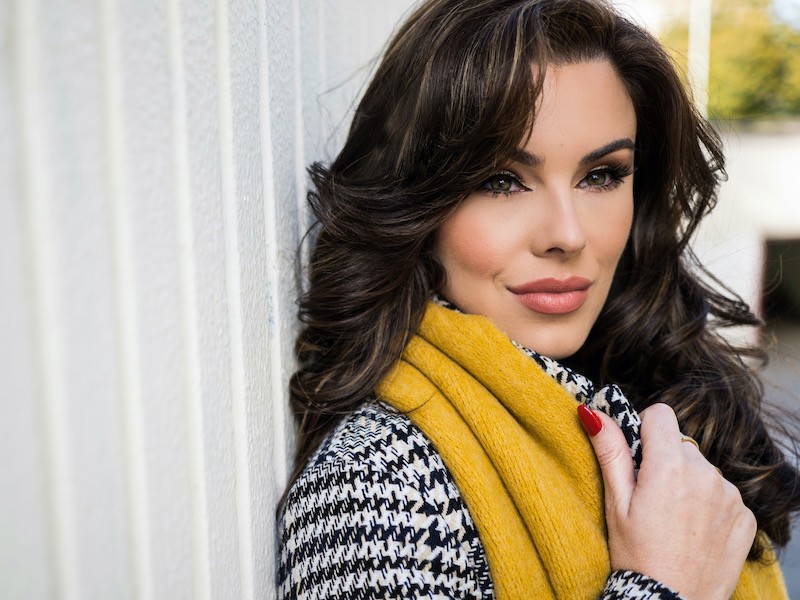 Emma Jenkins is a strong bilingual Presenter who has the ability to intelligently discuss a wide range of subjects on a variety of platforms.
Emma previously competed in pageants, most notably winning both Miss Wales and Miss Universe Great Britain, which enabled her to travel the world and meet astonishing people from all walks of life. Emma now proudly comperes the annual Miss Universe Great Britain pageant to an audience of hundreds.
In 2019, a camera crew followed Emma for 4 months, documenting her experiences in India working with acid attack survivors and later at the Miss Universe competition, in Atlanta, Georgia. The hour long documentary aired on S4C and was a fantastic success. The nation fell in love with Emma's warm and caring nature, and her ability to be vulnerable and honest on camera.
Emma has been a patron and volunteer for Women's Aid for 6 years and is an advocate for the fight against domestic violence. She is a proud feminist who uses her social platforms to amplify the voices of others. During the first lockdown, Emma hosted a virtual fundraiser for "Stop Acid Attacks" in India and raised £21,000 in one hour!
Emma recently co-presented the "Wales Ultimate Strong Man" competition on S4C, and revelled in the experience of being a young woman at the helm in this male-dominated arena.
Emma has experience hosting TV features, radio content and compering large, public events.
Emma stepped in front of the camera for the first time in 2012, on S4C's daily magazine programmes 'Prynhawn Da' and 'Heno.' Since then Emma has been dubbed the resident 'Beauty Expert' on both programmes, presenting LIVE in-studio and from bustling locations such as London Fashion Week.
Emma also creates fun, comedic videos for S4C's online channel, "Hansh", both as a presenter and a script-writer, offering a fun twist on the problems that young people can face.
In 2017, Emma's flare for beauty and style, along with her online presence, got her noticed by global online beauty retailer, Look Fantastic. She worked with them on promotional videos and campaigns, most notably with Lancôme, Estée Lauder, Benefit Cosmetics and Urban Decay. Emma has also hosted Q&A sessions and blogger events at beauty boutiques, most recently at Selfridges in London.
Emma has been a keen contributor for Radio Cymru, scripting and presenting their live beauty features and she has worked as a content producer and presenter on local radio channels. Not only has she the skills to script and present showbiz news, sports news, regional events, travel updates and weather, but she also has experience in pre-recording and editing interviews.
Emma is a vibrant, experienced and engaging presenter, with a down-to-earth style of presenting that is both refreshing and professional.