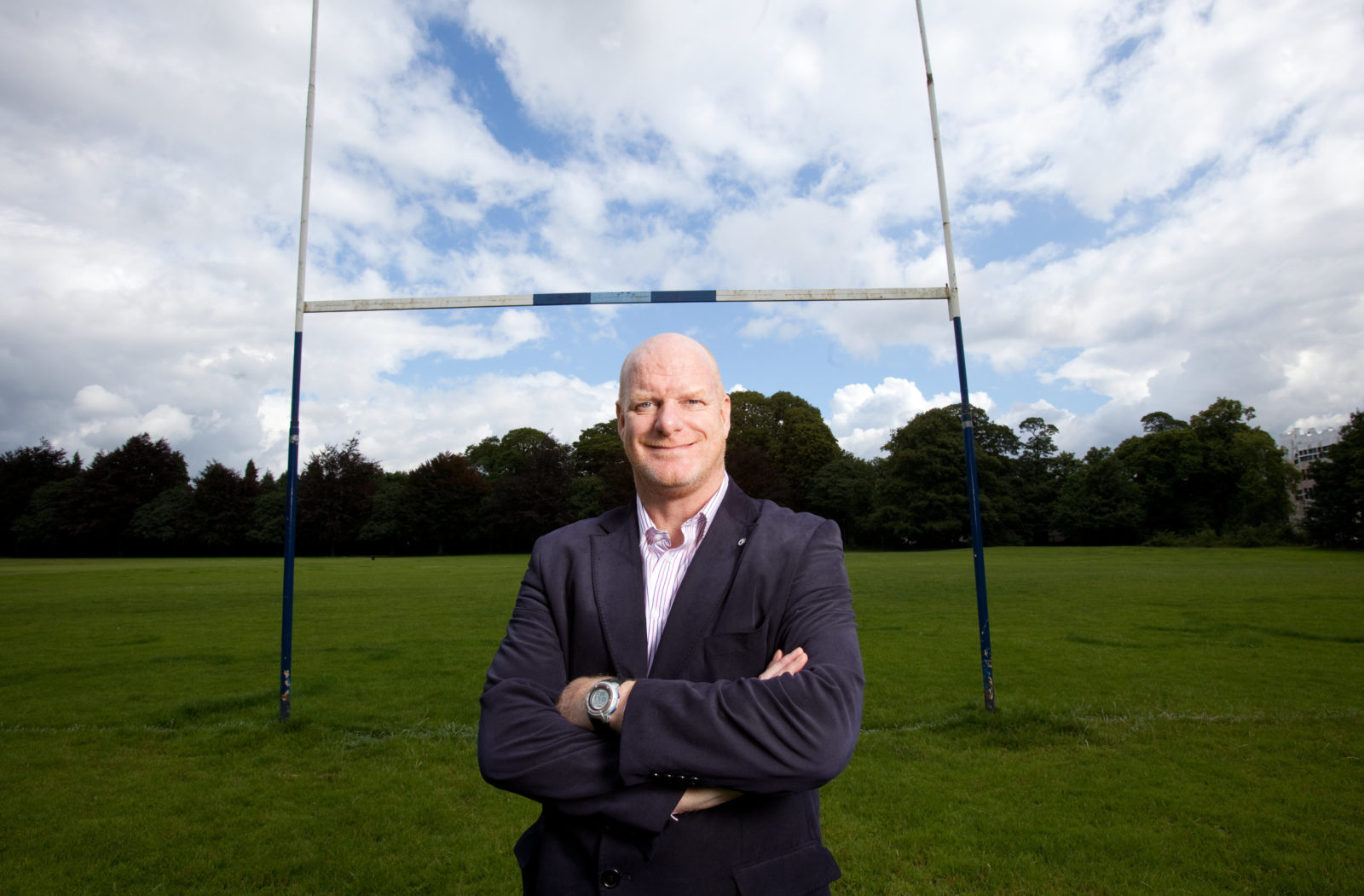 Phil started as a broadcaster on BBC Radio Wales in 1995 providing rugby reports for Sportstime.
By 2001 Phil had gained his first presenting role with BBC Radio Wales with the highly popular Sunday morning show 'Phil Steele`s Big Easy'. Other presenting roles followed including Three Feathers at Forty,  Speak Easy, Steele Away, Read It Write It, Bleddyn Williams The Other Prince Of Wales, The Don and I, The Grand Slam That Got Away, Extra Time, The Extra Time Quiz, Clive Norling – Whistling In The Dark, Scrum V Radio, The Day We Dropped The All Blacks, For The Love Of Grog and Nerves of Steele.
He has worked as a rugby reporter and commentator for BBC Radio 5 Live, Sky T.V. and the national radio station of Ireland, RTE and is currently the pitch side reporter on Scrum V Live. He is also a commentator on Scrum V Highlights for the BBC as well as on BBC Radio Wales.
Phil is also in great demand as an after-dinner speaker and host – including the prestigious House Of Lords St David's Day Lunch, The St David's Day Dinners of the Welsh Societies of Dubai, Qatar and Hong Kong, The British Virgin Islands' Rugby Post Hurricane Irma Dinner and at the world famous Hay Literary Festival.
His bestselling autobiography Nerves of Steele was published in February 2017.