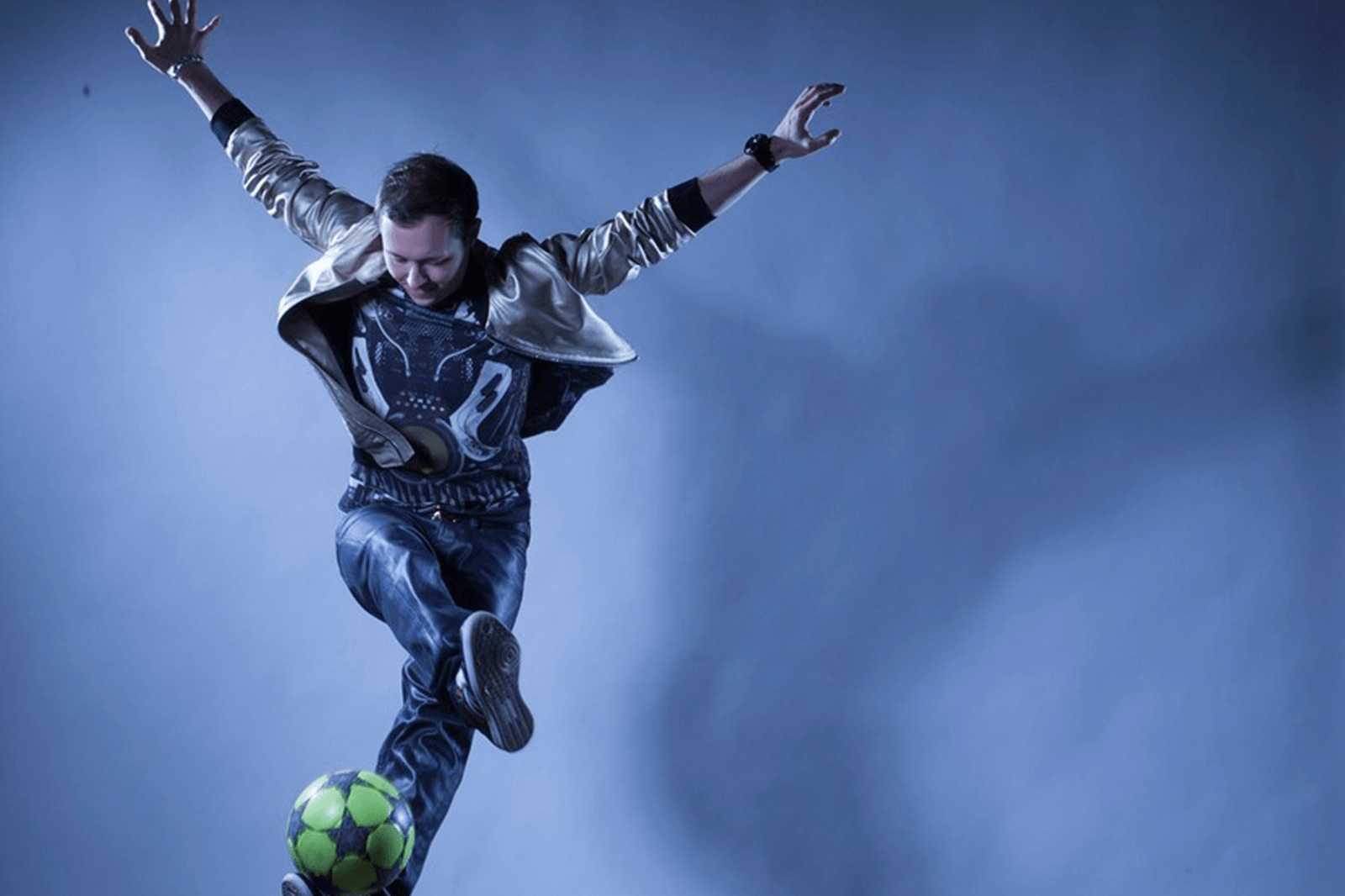 Ash has been a professional freestyle footballer for over 13 years, in that time achieving a staggering 19x Guinness World Records.
He has visited over 30 countries performing his footballing skills including India, China & the USA. Ash has worked alongside famous faces such as Pele, Wayne Rooney, One Direction to name a few.
Ash's biggest performance to date was on a TV show filmed out in Beijing, China called 'Zheng Da Zong Yi' where he broke a Guinness World Record on National TV to a viewing audience of over 50 million people. He has also spoke & performed at TEDx event along with raising money for charity by juggling a football for 13.1 miles during Cardiff Half Marathon.